KIDS VS COPS with The Woodberry Chess Team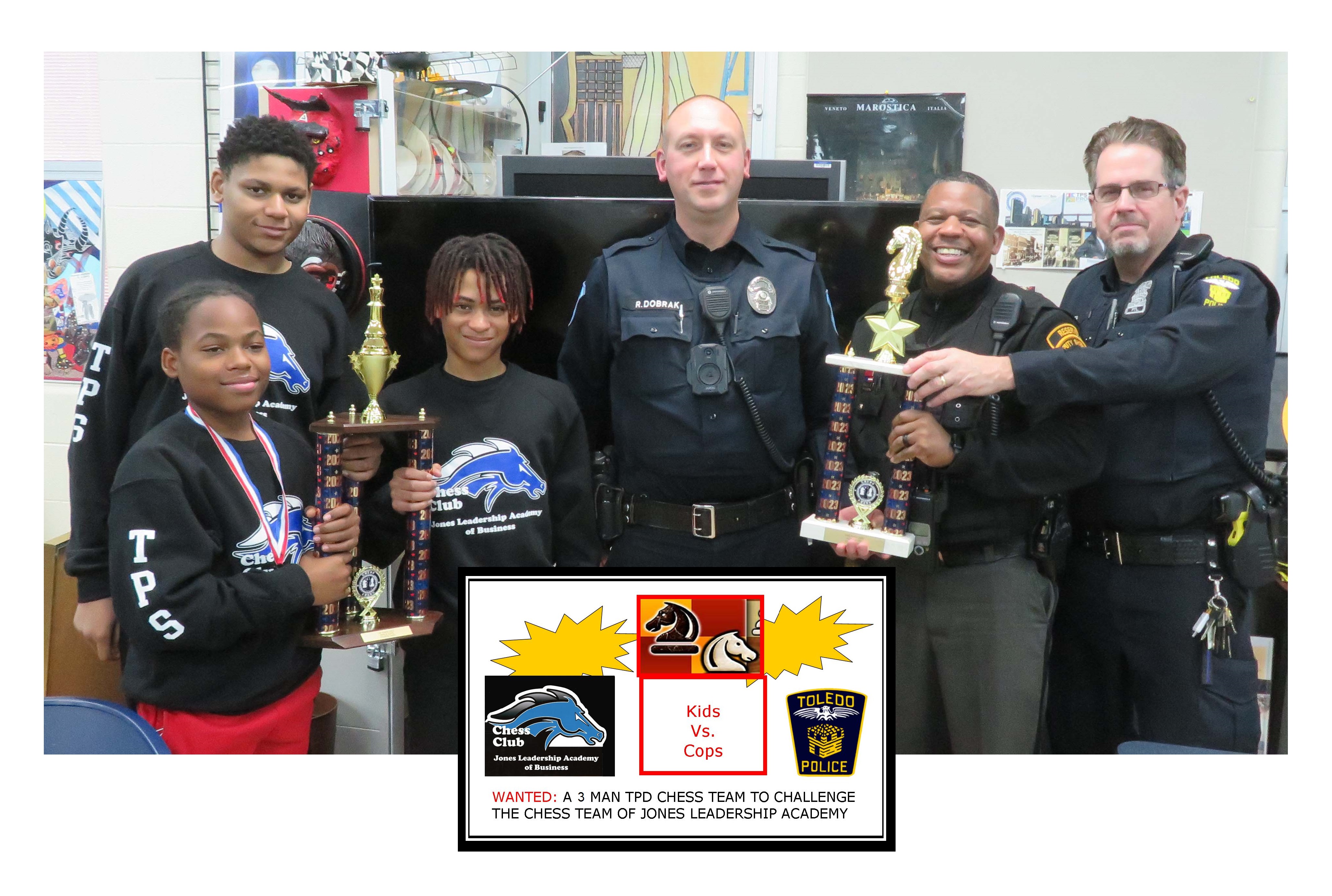 United States Chess Federation (USCF)

National winners,

Jones Leadership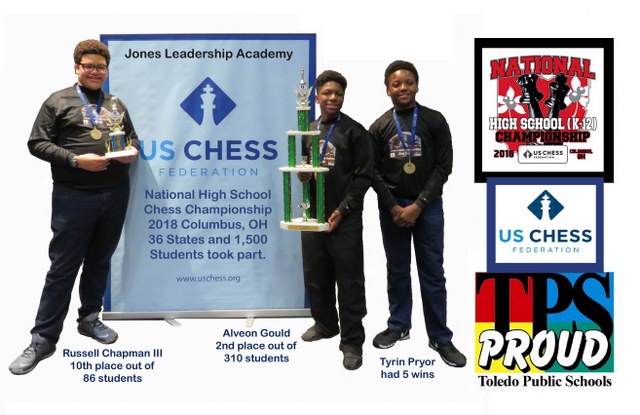 Winning at TPS Tourn 4/21/18 and

USCF Nationals 4/29/2018

Toledo's Mayor Wade Kapszukiewicz visits Woodberry Park Chess at Jones 3/2018.
Alveon beats mayor in chess game.

Jones' Leadership Academy Mustangs dominates TPS chess tournament

April 26,2017
Ohio State All-Girls' 2017 Team champions Jones Leadership Academy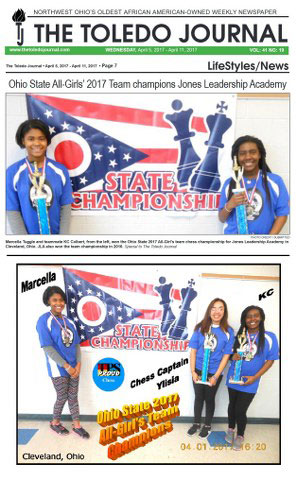 Jones Leadership defeats
Maumee Valley Country Day
in chess match Dec 2, 2016
(click on the pictures below to enlarge)
Jones Leadership beats
undefeated St. Francis Chess Club
Students of Young Men of Excellence (YMOE)
& Young Women of Excellence (YWOE)
and Superintendent
Dr. Romulus Durant at UT
on Martin Luther King Jr. Day, behind a paintings done
by Warren Woodberry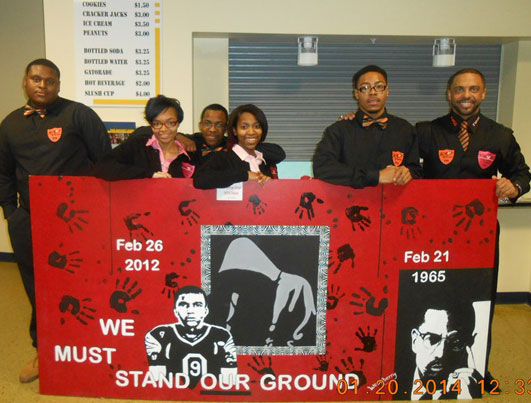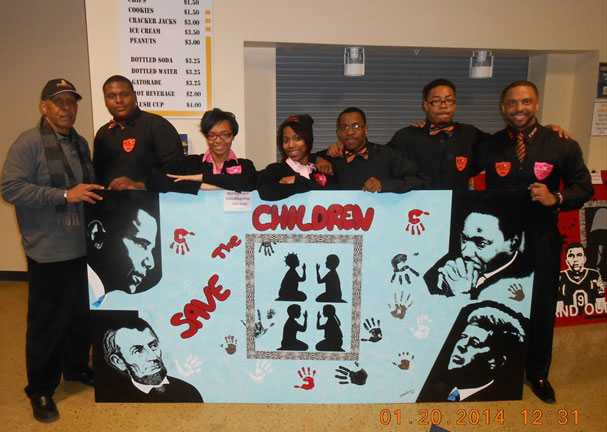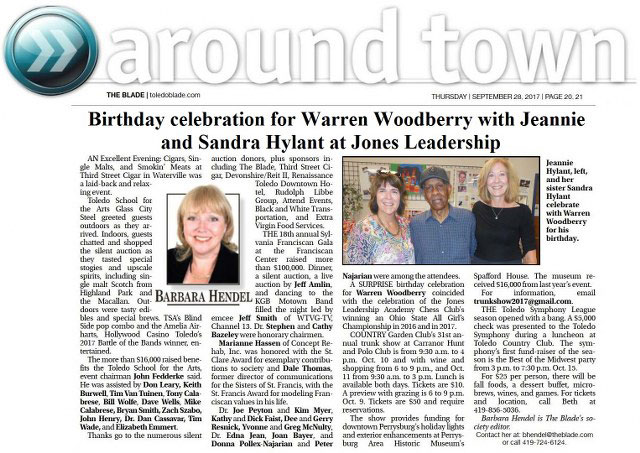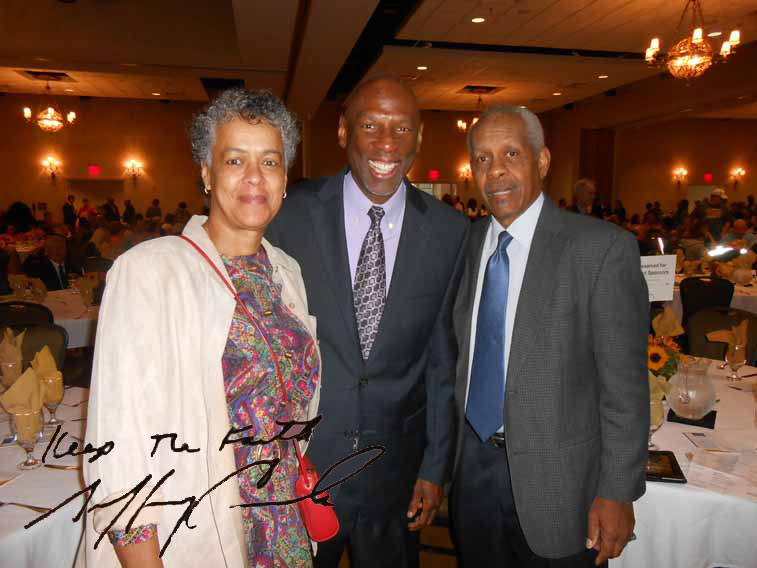 Woodberry's with Geoffrey Canada
on Sept 11, 2012
Since 1990, Mr. Canada had been the President and Chief Executive Officer
for Harlem Children's Zone, which
The New York Times Magazine called
"one of the most ambitious social experiments of our time." In October 2005,
Mr. Canada was named one of
"America's Best Leaders" by
U.S. News and World Report.
The Woodberry Park Chess Program
is located at the
Jones Leadership Academy
430 Nebraska Ave.
Toledo, OH, 43604
EMAIL: htccwarren@yahoo.com

Chess Program
MON - FRI 3:00PM TO 5:30PM

Woodberry Park Foundation is a 501c3 organization
Please contact us for tax deduction information and receipt.
New Chess Logo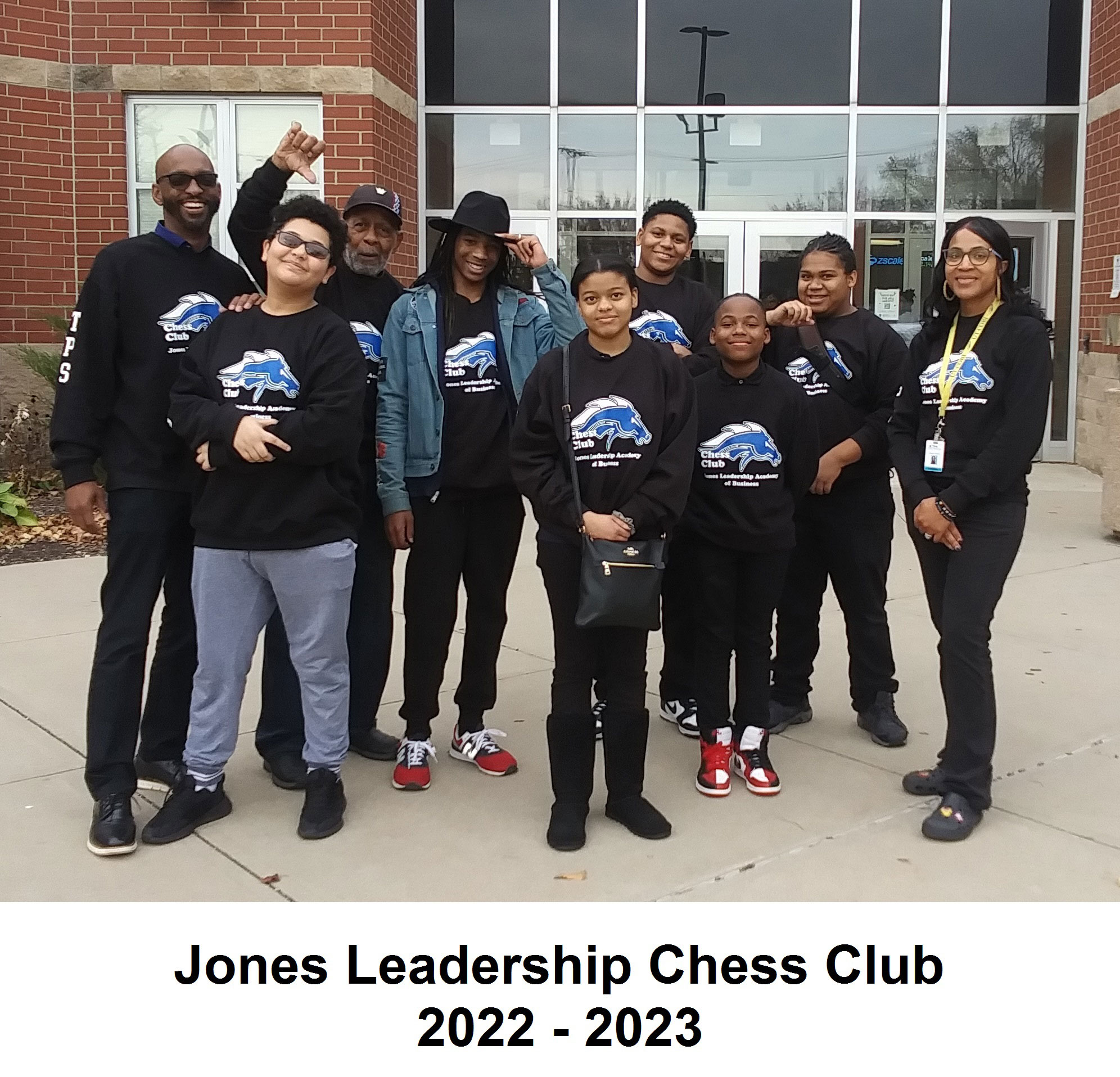 Our Jones Chess players beat St. Frances High 3.5 to .5 on 12/11/17. This loss was the only one for them in Nov and Dec 2017. St. Frances is one of the top high school chess teams that we play.
Photo of match in Nov. 2018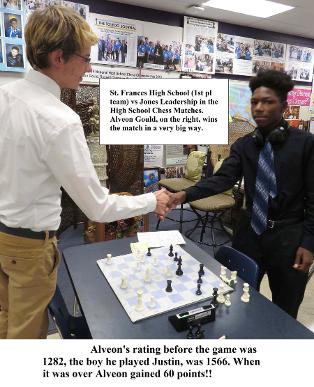 Thank you TPS for your support
http://www.tps.org/

Michael Colyar - Comedian
visited The Woodberry Park Chess Club at Jones Leadership. He was so kind to video our chess room to facebook Oct 7, 2017.
They must know the past to invent the future.
PAST PRESENT FUTURE